Routes For Sale
Bon Appetit Route – Kissimmee / St. Cloud
Price:

$39,000

Down Payment:

$39,000

Weekly Net:

$745

Location:

Central Florida
Route Description: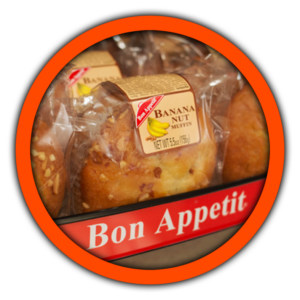 ---
PRICE REDUCED!
---
Bon Appetit Route
Kissimmee / St. Cloud - Depot in Orlando
---
Features
Owner Reported Net: $38,740
2008 E350 Van included. Work four days per week.
Population growing every day.
Lots of opportunities to grow business.
Bon Appetit requires $10,000 refundable deposit.
Deliver Bon Appetit Cake products.
---
Call Mr. Route SunStates at (888) 620-9806 for complete details.

---
---
It all started rather simply.
Bon Appetit Cake began with fresh pastry, hand delivered in baskets to retailers in the Los Angeles area. Word spread that something good was coming from those baskets, and soon, Bon Appetit® was born. Not a lot has changed since then, aside from the fact that we're now the premier "on the go" baker in all of North America. Through 30 years of growth, we've maintained a family atmosphere, supported by a tight-knit, talented and dedicated team. People who take pride in every item we bake, from raw ingredients to deliciously finished products.
Variety for every palate.
Bon Appetit bakes up a wide variety of Gourmet Danishes, Cakes, Donuts, Cookies, Muffins and more.
Your Route to Success Begins Here
Become a Bon Appetit Route Distributor where you will own, operate and manage an already successful and fully functional, existing business. As an independent contract distributor (also known as an Independent Operator or Independent Business Partner) you will be licensed to distribute Bon Appetit Cake Products within a defined geographic area.
---
Explore our listings to discover the variety of name brand and other opportunities Mr. Route SunStates has available.
---
Call Mr. Route SunStates at (888) 620-9806 for complete details.

Contact Us
A family and employee owned business that treats you like family, Mr.Route is your route to success. We're proud to set the industry standard with the lowest commissions and shortest listings. For friendly service, excellent advice and routes available as early as next day, call any time to talk to the best professionals in the business for a free consultation.
If you are thinking about the purchase or sale of a route business, and need your questions answered, please call. We offer speedy results and, of course, a free consultation!
Contact us anytime at any of the phone numbers or addresses listed below.