Routes For Sale
Chifles Plantain Chip Route – Volusia / Flagler / Putnam / St John's Counties – REVENUE INCREASED!
Price:

$109,000

Down Payment:

$109,000

Weekly Net:

$1,250

Location:

Florida - Central
Route Description: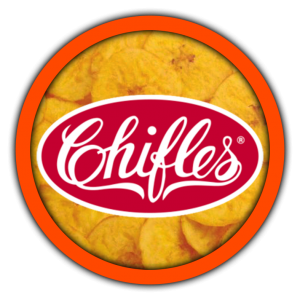 ---
REVENUE INCREASED!
---
Chifles Plantain Chip Route
Volusia / Flagler / Putnam / St John's Counties
Current Storage Facility in Port Orange
---
Chifles distributes its Plantain Chips and other Latin inspired snacks throughout the United States. Share in their success with this established and profitable Chifles Plantain Chip Route Business. Their well known snack brands are very popular with consumers and will continue to add value to this business.
---
Note
Owner Reported Net: $65,155
Features
Route started 11½ months ago from scratch
2020 16-ft trailer and 2002 12-ft GMC box truck available for separate purchase
The route will require 2 vehicles and 2 drivers minimum to start
Route currently being serviced 2 days by owner and 5 days by owner's son
Tremendous untapped potential within territory
---
Call Mr. Route SunStates at (888) 620-9806 for complete details.

---
Why Chifles Plantain Snacks
---
Chifles (pronounced CHIEF-les) produces a variety of tasty treats that offer a healthier alternative to traditional potato chips and other fatty, salty and chemically enhanced snacks.

THE CHIFLES DIFFERENCE Gluten Free and Nut Free: No wheat products, tree nuts or peanuts enter our production facility, which means all Chifles products are gluten-free and safe for consumers with nut allergies.
Certified Kosher: Chifles plantain chips, cassava chips and soup mixes – along with all of our flavorings, oil and salt – are certified Kosher by the Orthodox Union (OU), the world's most recognized and trusted kosher certification.
Vegan-Friendly: Our plantain, and cassava chips contain no dairy, eggs or other animal byproducts, so vegetarians and vegans can enjoy cruelty-free snacking. Chifles soup mixes are also vegan-friendly when prepared without meat stocks.

PLANTAIN CHIPS Plantains are a member of the banana family, but must be cooked prior to eating. Our plantain chips are low in sodium and high in potassium – equal to a banana – and contain vitamins A and C.

CASSAVA CHIPS Chifles cassava chips are made from the root of the cassava plant, also known as manioc, yuca or tapioca root. While they may look similar to potato chips, cassava chips have less fat, more fiber and a unique flavor all of their own. They are also a good source of vitamin C.

TOSTONES ORIGINAL FLAVOR We've taken the traditional Latin staple and turned it into a deliciously crunchy chip that you can have at any time.

A GREAT CHOICE At Chifles, we have a passion for turning traditional Latin treats into tasty, wholesome snacks. More than a half-century after our founders began refining their recipe for the perfect plantain chip, we still place the highest value on quality.
---
Explore our listings to discover the variety of name brand and other opportunities Mr. Route SunStates has available.
---
Call Mr. Route SunStates at (888) 620-9806 for complete details.

Contact Us
A family and employee owned business that treats you like family, Mr.Route is your route to success. We're proud to set the industry standard with the lowest commissions and shortest listings. For friendly service, excellent advice and routes available as early as next day, call any time to talk to the best professionals in the business for a free consultation.
If you are thinking about the purchase or sale of a route business, and need your questions answered, please call. We offer speedy results and, of course, a free consultation!
Contact us anytime at any of the phone numbers or addresses listed below.