Routes For Sale
Flowers Bakery Route – St Petersburg – UNDER CONTRACT
Price:

$187,000

Down Payment:

$126,000

Weekly Net:

$1,620

Location:

Florida - Southwest
Route Description: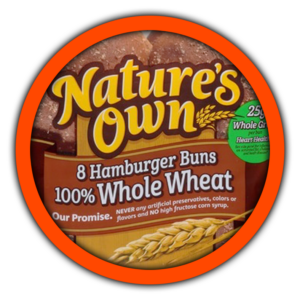 ---
SCHOOL REOPENING WILL INCREASE SALES!
---
Flowers Bakery Route
St Petersburg - Depot in St Petersburg
Flowers Bakery is one of the largest bakeries in the United States. Share in their success with this established and profitable Flowers "Nature's Own" Route Business. Their well known bakery brands are very popular with consumers and will continue to add value to this business.
---
Note
Owner Reported Net: $84,445
Features
2020 20-ft trailer included
Schools reopening will increase sales
---
Call Mr. Route SunStates at (888) 620-9806 for complete details.
---

---
About Flowers Bakery
---
The Flowers family opened its first bakery in 1919 and is one of the largest producers of packaged bakery foods in the United States. The company operates 46 highly efficient bakeries that produce a wide range of bakery foods for retail and food service customers in the U.S.
The company maintains some of the most efficient and technologically advanced bakeries in the country and has a team of outstanding employees and associates. Fresh breads, buns, rolls, snack cakes, and tortillas are available to more than 85% of the U.S. population through the company's direct-store delivery (DSD) network.In fiscal year 2019, Flowers Foods had sales of $4.1 billion.
Our Mission and Brands
We bring smiles with delicious foods and trusted brands including Nature's Own, Dave's Killer Bread, The Canyon Bakehouse, Tastykake, Mrs. Freshley's, Wonder Bread, Little Miss Sunbeam, Butternut Breads, Bunny Bread, Home Pride Bread and others. Some brands are not available in some areas.
Vision
As America's premier baker, we craft foods that make people smile. We are driven by a passion to boldly grow our business through inspiring leadership, teamwork, and creativity.
Values
A passion for baking and our commitment to integrity, service, quality and creativity guide all our efforts.
Culture
Always do what's right. Respect every person. Be fair. Work as a team.
---
Explore our listings to discover the variety of name brand and other opportunities Mr. Route SunStates has available.
---
Call Mr. Route SunStates at (888) 620-9806 for complete details.

Contact Us
A family and employee owned business that treats you like family, Mr.Route is your route to success. We're proud to set the industry standard with the lowest commissions and shortest listings. For friendly service, excellent advice and routes available as early as next day, call any time to talk to the best professionals in the business for a free consultation.
If you are thinking about the purchase or sale of a route business, and need your questions answered, please call. We offer speedy results and, of course, a free consultation!
Contact us anytime at any of the phone numbers or addresses listed below.