Routes For Sale
Food Truck Route – Pinellas County
Price:

$143,000

Down Payment:

$143,000

Weekly Net:

$2,210

Location:

Florida - Southwest
Route Description: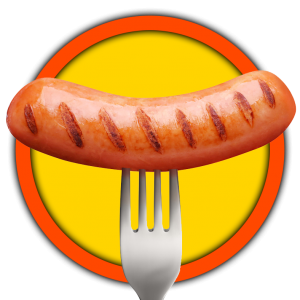 ---
FOOD TRUCK ROUTE
---
Location
Operates in and around Pinellas County Florida
---
Note
Owner Reported Net: $115,125
---
Features
2016 GMC with custom box included
Route has been running since 1997
Route has 18 stops (Industrial sites, welding shops, manufacturing locations)
Truck equipped with 2 flattops, 9 pan steamer, dry oven, 10 gallon hot and cold water containers
---
Call Mr. Route SunStates at (888) 620-9806 for complete details.

---
Independent Food Truck Route
---
An Independent Route is a stand alone business. It is not a part of a larger corporate entity. In most cases, these businesses were created from the ground up by the entrepreneur offering the Route For Sale.
Unlike corporate licensed routes, you run the show, making every decisions you believe is best for your business. Corporate routes can be very particular about how you can operate your business. After all, you are a licensed representative of their business. They may also require such things such as approved corporate branding, uniforms or other rules or regulations that must be strictly followed.
Start Your Independent Journey
Tired of the same old job? Getting nowhere? Looking to buy a business? Consider purchasing an established, successful Independent Food Truck Route Business.
Mr. Route SunStates will be there to help answer all your questions and guide you through the entire Route buying process. We are always glad to answer any questions without obligation.
We are a full service broker offering our expertise to both buyers and sellers and have been doing so for nearly 40 years. Contact Mr. Route SunStates at (888) 620-9806 to experience why our clients say we are the best and most helpful brokers in the business!
---
Explore our listings to discover the variety of name brand and other opportunities Mr. Route SunStates has available.
---
Call Mr. Route SunStates at (888) 620-9806 for complete details.

Contact Us
A family and employee owned business that treats you like family, Mr.Route is your route to success. We're proud to set the industry standard with the lowest commissions and shortest listings. For friendly service, excellent advice and routes available as early as next day, call any time to talk to the best professionals in the business for a free consultation.
If you are thinking about the purchase or sale of a route business, and need your questions answered, please call. We offer speedy results and, of course, a free consultation!
Contact us anytime at any of the phone numbers or addresses listed below.