Routes For Sale
Herr's Snack Route – Volusia County – PRICE REDUCED!
Price:

$44,000

Down Payment:

$44,000

Weekly Net:

$890

Location:

Florida - Central
Route Description: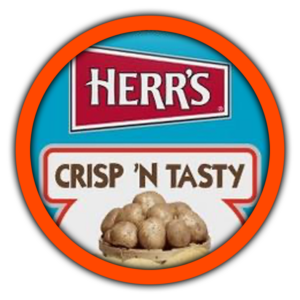 ---
INCREASED REVENUE! PRICE REDUCED!
---
Herr's Snack Route
Volusia County - Depot in Deland.
---
Herr's Snack is Family-Owned Baking Company that was established over 65 year ago. Share in their success with this established and profitable Snack Route Business. Herr's Snack Brands are very popular with consumers and will continue to add value to this business.
---
Note
Price:
NOW $44,000
-- WAS $50,000
Owner Reported Net: NOW $46,280 -- WAS $42,120.
Features
Route can be run in 4-5 days; 35-40 hours per week.
WaWa are National accounts and serviced 2 times per week.
All other accounts are serviced once a week or every other week.
2 New WaWa opening in July.
Lots of growth in territory.
Distribute Herr's Snack products.
---
Call Mr. Route SunStates at (888) 620-9806 for complete details.

---
About Herr's Snack
---
Herr's Snack Route
Since 1946, Herr's has been making remarkably delicious snacks. You can always trust that you're getting an exceptional snack that's made by our family for yours to enjoy.
Good People, Making Good Snacks for Good Times
As a company rooted in family since the beginning, we proudly continue to be family-owned and family-operated.
The Herr's Advantage
The Herr's family has been satisfying consumers for 65 years. Today Herr's operates nearly 600 sales routes, 2 manufacturing facilities, and is distrubuted in 19 states.
Product Line
Herr's line of quality snacks consists of more than 350 items including potato chips, pretzels, tortilla chips, cheese curls, popcorn, crackers, nuts, pork rinds, onion rings and meat snacks
Herr's Partners with You
At Herr's we understand the importance of being a valuable partner with our distributors. We offer high quality products and dependable service with intregrity.
---
Explore our listings to discover the variety of name brand and other opportunities Mr. Route SunStates has available.
---
Call Mr. Route SunStates at (888) 620-9806 for complete details.

Contact Us
A family and employee owned business that treats you like family, Mr.Route is your route to success. We're proud to set the industry standard with the lowest commissions and shortest listings. For friendly service, excellent advice and routes available as early as next day, call any time to talk to the best professionals in the business for a free consultation.
If you are thinking about the purchase or sale of a route business, and need your questions answered, please call. We offer speedy results and, of course, a free consultation!
Contact us anytime at any of the phone numbers or addresses listed below.