Routes For Sale
Line Haul Trucking – Point to Point Routes – Based in North Florida
Price:

$2,675,000

Down Payment:

$2,675,000

Weekly Net:

$12,980

Location:

North Florida
Route Description: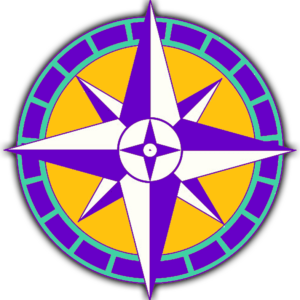 ---
AMAZON LSP CONTRACT
---
Line Haul Trucking - Point to Point Routes
Based in North Florida - Operating in 3 Key States
The shipping industry accounts for revenue in excess of $1.5 trillion annually and is projected to expand tremendously over the next decade and beyond. This well run Line Haul Trucking operation is ready for an exceptional entrepreneur to take this business to the next level of success. Consider ownership of this established and successful Line Haul Route Business.
---
Features
Owner Reported Net: $675,000
"Line Haul," Point to Point Routes - Amazon LSP Contract.
25+/- tractors - all in top condition.
Singles and teams.
Experienced, non-owner manager handles day to day.
Other experienced management, dispatchers, etc. in place.
Well run operation.
---
Call Mr. Route SunStates at (888) 620-9806 for complete details.

---
What is a Contract Line Haul Carrier?
---
A contract carrier is in the transportation business and generally works with a select shipper (or shippers) to move goods between locations. In other words, picking up goods from one location and dropping those goods off at one or more other location. These routes can be of any contracted distance.
Such a carrier would enter into a specific contract (or contracts) of carriage with the shipper(s) they work with. Sometime a carrier works with only one shipping company, while others may have contracts with several companies.
The contract between carrier and shipper(s) typically spells out the specifics of the shipments the carrier is expected to deliver, where the carrier will take them and the shipping fees the shipper has agreed to pay for those deliveries. Shippers in turn collect these fees from their customers who are the originators of the orders for the goods that need to be transported.
The size of the carrier and the needs of their clients is key to understanding an individual contract carrier business.
---
Explore our listings to discover the variety of name brand and other opportunities Mr. Route SunStates has available.
---
Call Mr. Route SunStates at (888) 620-9806 for complete details.

Contact Us
A family and employee owned business that treats you like family, Mr.Route is your route to success. We're proud to set the industry standard with the lowest commissions and shortest listings. For friendly service, excellent advice and routes available as early as next day, call any time to talk to the best professionals in the business for a free consultation.
If you are thinking about the purchase or sale of a route business, and need your questions answered, please call. We offer speedy results and, of course, a free consultation!
Contact us anytime at any of the phone numbers or addresses listed below.