Routes For Sale
Martin's Bread Route – NE Duval County / E Nassau County – Jacksonville Area – Owner Willing to Split
Price:

$199,000

Down Payment:

$199,000

Weekly Net:

$2,055

Location:

North Florida
Route Description: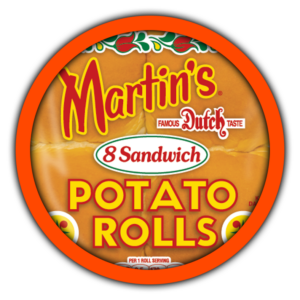 ---
OWNER WILLING TO SPLIT ROUTE!
---
Martin's Bread Route
NE Duval County / E Nassau County - Jacksonville Area
Depot in Jacksonville
Consider owning and operating a successful, existing and licensed Martin's Bread Route. You will have the support, backing and branding of Martin's Famous Pastry Shoppe, a family owned and operated commercial bakery. Their well known bread and rolls are very popular with consumers and will continue to add value to this business.
---
Note
Owner Reported Net: $106,910
---
Features
2008 16-ft Isuzu Diesel Box truck included
New account added 7-20-21 (Not included in current Net)
Ground cleared for 2 new Publix location in territory
Owner willing to split the route
---
Call Mr. Route SunStates at (888) 620-9806 for complete details.

---
About Martin's Famous Pastry Shoppe
---
The Martin's Mission
We are dedicated to baking the best breads and rolls. We are also determined to provide the best sales distribution support while working together fairly and with integrity; whatever it takes.
Our Story
Martin's Famous Pastry Shoppe, Inc. is a family owned and operated consumer goods company headquartered in Chambersburg, Pennsylvania. We are a bread and roll manufacturer that is rigorously dedicated to extraordinary taste, quality and customer service. We proudly embrace our legacy of cherished eating experiences.
Our story begins in the 1950s, in the heart of "Pennsylvania Dutch" country, in the kitchen of Lois and Lloyd Martin. It was there that they perfected their potato roll. In 1955, they converted their garage into a small bakery. Over the next twenty years, distribution grew from local farmers' markets to corner grocery stores and on to supermarkets.
The sweet, buttery taste, soft texture, and distinctive golden color made the Martin's Potato Roll an instant favorite. Our business eventually expanded to two commercial baking plants. Martin's continues to dominate in the markets where it has established full distribution.
---
Explore our listings to discover the variety of name brand and other opportunities Mr. Route SunStates has available.
---
Call Mr. Route SunStates at (888) 620-9806 for complete details.

Contact Us
A family and employee owned business that treats you like family, Mr.Route is your route to success. We're proud to set the industry standard with the lowest commissions and shortest listings. For friendly service, excellent advice and routes available as early as next day, call any time to talk to the best professionals in the business for a free consultation.
If you are thinking about the purchase or sale of a route business, and need your questions answered, please call. We offer speedy results and, of course, a free consultation!
Contact us anytime at any of the phone numbers or addresses listed below.