Routes For Sale
Mission Food Route – Delray Beach
Price:

$110,000

Down Payment:

$110,000

Weekly Net:

$1,510

Location:

Florida - Southeast
Route Description: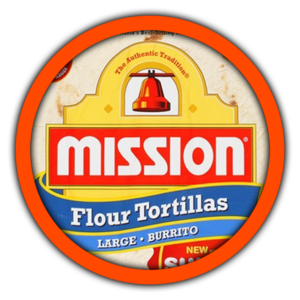 ---
GREAT GROWTH POTENTIAL!
---
Mission Food Route
Delray Beach
Depot in West Palm Beach
Consider owning and operating a successful, existing and licensed Mission Food Route. You will have the support, backing and branding of Mission Foods, the largest suppliers of tortillas in the U.S. Their well known tortilla products are very popular with consumers and will continue to add value to this business.
---
Note
Owner Reported Net: $78,620
Features
2003 16-ft Ford E350 box truck included
Work 4-5 days per week
32-35 hours per week
4-5 stops per day
New Publix being built in territory
Many other potential accounts available in territoty
Mission requires a refundable deposit that can be in lump sum or installments (withdrawn from commission check). Deposits vary according to size of the route (Approximately $3,000 to $4,000).
---
Call Mr. Route SunStates at (888) 620-9806 for complete details.

---
About Mission Food
---
Mission Food, a subsidiary of Gruma Corporation, is the #1 Tortilla Company in the U.S. We manufactures a variety of authentic Mexican products. As we've grown, we've made sure to always put an emphasis on authentic flavors, while providing healthy options that families and friends can enjoy together.
Our Products
Mission Flour Tortillas –Get ready to wrap things up because our Mission Flour Tortillas are ready for anything at any time of day.
Mission Corn Tortillas – Enchilladas, flautas, tacos and more. The possibilities for great taste and bold flavors are endless with Mission Corn Tortillas.
Mission Tostadas – For those who need tasty dishes in a snap, our Mission Tostadas are a delectable way to infuse great flavor into everything from snacks and appetizers to authentic Mexican dishes.
Mission Organics Tortillas – Made from organic, non-GMO ingredients. Our Organics Flour Tortillas are for those who believe that the quality and flavor of their tortilla is just as important as what goes into them.
Mission Distributorship
Our most important ingredient is the hard-working individuals that make us such a great company.
---
Explore our
listings
to discover the variety of name brand and other opportunities Mr. Route SunStates has available.
---
Call Mr. Route SunStates at (888) 620-9806 for complete details.

Contact Us
A family and employee owned business that treats you like family, Mr.Route is your route to success. We're proud to set the industry standard with the lowest commissions and shortest listings. For friendly service, excellent advice and routes available as early as next day, call any time to talk to the best professionals in the business for a free consultation.
If you are thinking about the purchase or sale of a route business, and need your questions answered, please call. We offer speedy results and, of course, a free consultation!
Contact us anytime at any of the phone numbers or addresses listed below.