Routes For Sale
Snyders / Lance Snack Route – NW Hillsborough County – UNDER CONTRACT
Price:

$187,000

Down Payment:

$36,000

Weekly Net:

$1,235

Location:

Florida - Southwest
Route Description: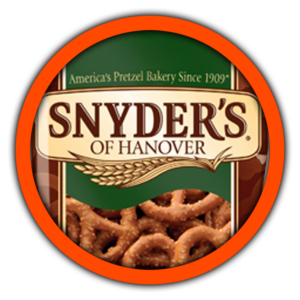 ---
CONTINUED GROWTH IN AREA
---
Snyders Snack Route
NW Hillsborough County
Depot in Riverview
---
Snyders Snack distributes their Pretzels and other snacks throughout the United States. Share in their success with this established and profitable Snyders Snack Route Business. Their well known snack brands are very popular with consumers and will continue to add value to this business.
---
Note
Owner Reported Net: $64,375
Features
2002 24-ft E350 Ford Utility Master included
28-32 Hours per week
Service 4 accounts per day
---
Call Mr Route SunStates at (888) 620-9806 for complete details.

---
About Snyders Snack Routes
---
Snyders Snack attributes their growth to providing quality snack products at fair prices to their consumers. Their products are distributed nationwide using a combination of our store distribution system with direct delivery to grocery stores, an independent distributor network, and a vending and foodservice sales division. From our humble beginnings to our position today as the leader in the pretzel industry and a major player in the snack food industry, we celebrate the efforts and innovations of our predecessors and their families. We eagerly anticipate many more years of pretzel pride as we continue to be America's favorite pretzel.
How Do Snyders Snack Routes Work?
An owner of a Snyders Snack Distribution Route is licensed to deliver Snyders Snack products to retail customers within a specified geographic territory. This could include grocery stores, restaurants, institutions, c-stores and any other retail location within that territory.
Products are typically picked up at a nearby distribution center (depot) by the Route Operator who then drives from there to each retail customer.  They then deliver and stock the products as required at each location.
The owner is then paid a commission for all delivered products that sell. These payments come directly from Snyders.
Snyders-Lance Products
Snyders-Lance brand products include Snyders of Hanover Pretzels, Lance Snack Products, Kettle Potato Chips, Cape Cod Potato Chips, Stella D'oro, Krunchers!, Archway, Eatsmart, Emerald and PopSecret.
---
Explore our listings to discover the variety of name brand and other opportunities Mr Route SunStates has available.
---
Call Mr Route SunStates at (888) 620-9806 for complete details.

Contact Us
A family and employee owned business that treats you like family, Mr.Route is your route to success. We're proud to set the industry standard with the lowest commissions and shortest listings. For friendly service, excellent advice and routes available as early as next day, call any time to talk to the best professionals in the business for a free consultation.
If you are thinking about the purchase or sale of a route business, and need your questions answered, please call. We offer speedy results and, of course, a free consultation!
Contact us anytime at any of the phone numbers or addresses listed below.